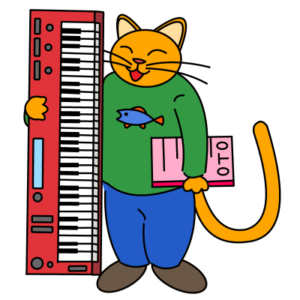 Profile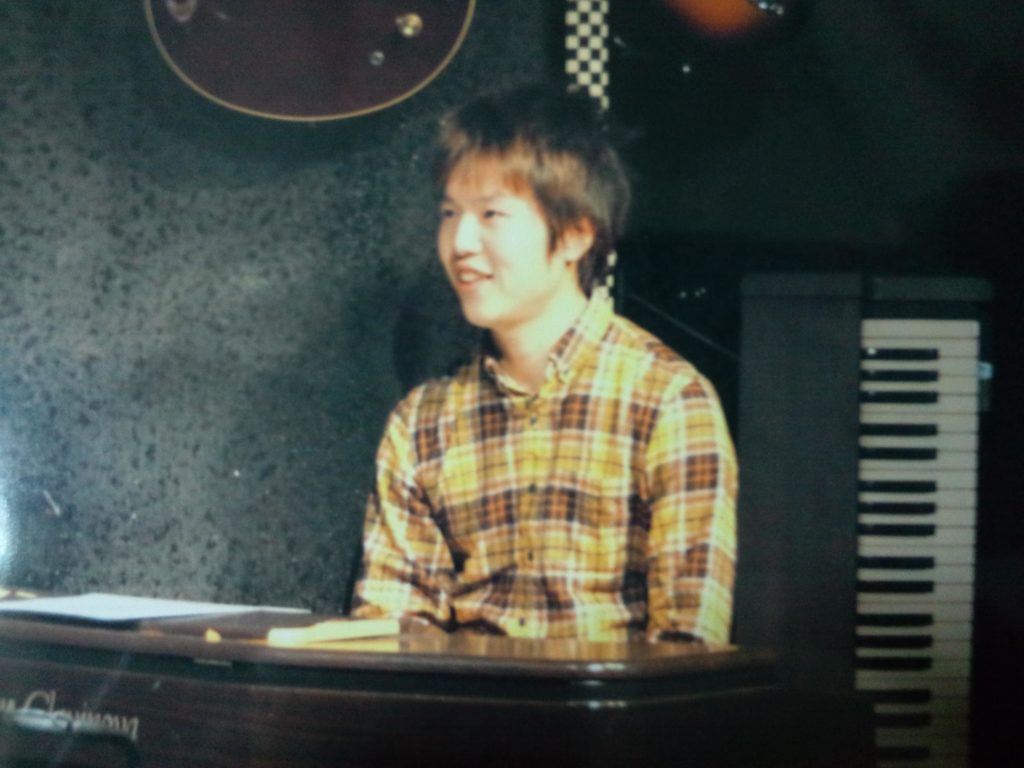 Basically, a musician who is easy-going and carefree.
Composer, vocalist, pianist, music teacher.
Loves cats.
He respects all music.
His hobbies are open mic, vegetable gardening, walking, muscle training, aquarium, houseplants, seven-wheel barbecue, cross bike, driving, traveling, drawing, live game playing, comedy, comedy, spirituality, and lottery.
The things I consider important are food, clothing, shelter, music, routine, exercise, abstinence, work, money, investing, websites, column writing, and YouTube, all of which I link and continue to work hard on.
In the future, I would like to win a Grammy Award and belong to Yoshimoto Kogyo.
Translated with www.DeepL.com/Translator (free version)
Music history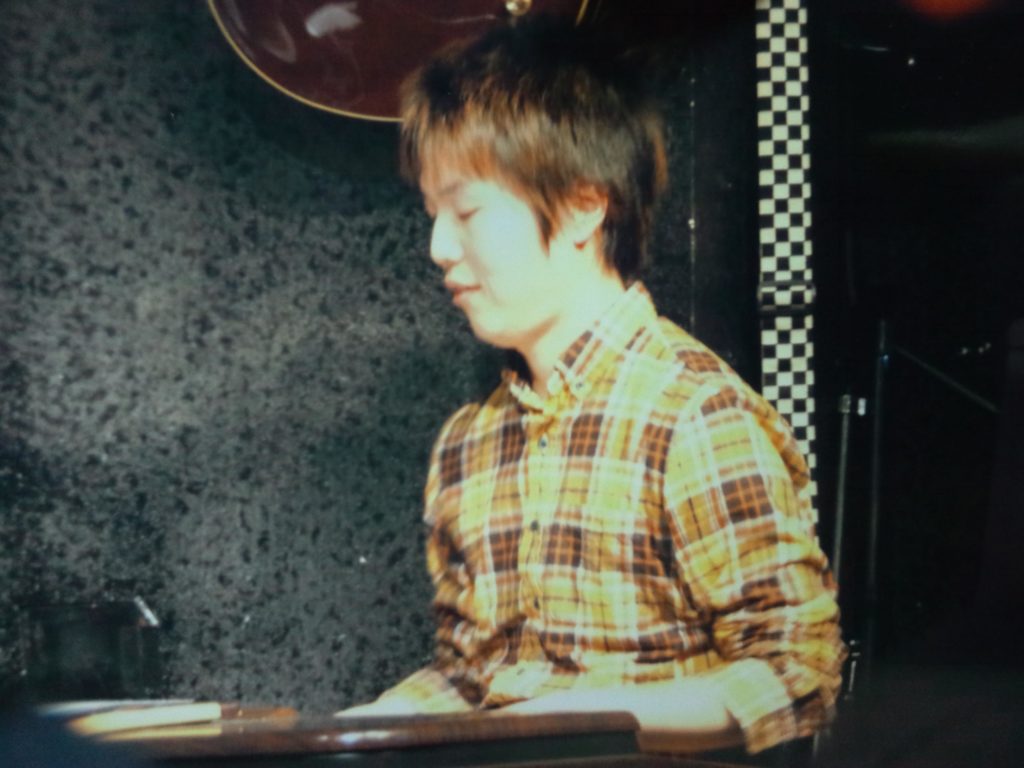 His specialty instruments are piano, vocals, guitar, and shinobue.
As a piano player, he specializes in classical, jazz, and film music.
He is also highly skilled as a vocalist, and his live performances of narrative music are popular among his core fans.
As a composer, he specializes in various genres including orchestral, jazz, EDM, techno, vocaloid, pop, R&B, and ethnic music.
Award history
2010 Cleo Fuga Local Song Championship Excellence Award
2020 Sound Creator of the Year Semi-Grand Prix
https://www.jmecps.or.jp/webscc7
Career

Birth

Born at 10:55 p.m. (Thursday) in Chikusa-ku, Nagoya City, Aichi Prefecture, Japan.
Birthplace god is Takamu Shrine
Junior high school days

She is fascinated with composing music on a synthesizer.
In his "Dream of the Future" essay class, he announced that he would become an "agricultural musician" who plays music while working in the fields because of his love of Ghibli and living creatures.
He is a pioneer of the slow life.
One's college days

I wanted to be an "agricultural musician" and I also wanted to be a "real music lover" who would not go to a music college. and "Real music lovers don't go to music college!
Became obsessed with band activities and storytelling.
Working adult

Studied organic farming and natural farming methods by working for a farmer.
Joined a certain government office as a regular employee with an easy feeling that "if I am a civil servant, I can balance my musical activities with my work.
Resigned from a government office after 6 years of service because he could not balance both activities.
Sole proprietor / Freelance

Worked as a vocal, piano, and composition instructor at a major music school (ongoing)
Started "Oto no Oto" (ongoing)
Equipment used
XP-60 / Roland (synthesizer)
microKEY2-37 / KORG (MIDI Keyboard)
A-49 BK / Roland (MIDI Keyboard)
LP-380 / KORG (Electronic Piano)
BUSKER'S BLS300 / SHIMAMURA (electric guitar)
MINI II MH / CORDOBA (mini classical guitar)
Thumb Pick/Finger Pick / YAMAHA (Thumb Pick/Finger Pick)
MXL V67G / MXL (condenser microphone)
AT4040 / audio-technica (Condenser Microphone)
PROSCREEN101 / STEDMAN (metal pop guard)
SONAR8 Producer Edition / Cakewalk, currently BandLab (DAW)
Cubase12 Pro / STEINBERG (DAW)
UA-25EX / Roland (Audio Interface)
UR22mkII / STEINBERG (Audio Interface)
MDR-7506 / SONY (stereo headphones)
KOMPLETE 13 ULTIMATE collector's edition / Native Instruments (software instrument)
Waves Horizon / Waves (mixing and mastering)
Waves Mercury / Waves (mixing and mastering)
Total Studio 2 MAX / IK Multimedia (software instruments, mixing and mastering)
Total Studio 3.5 MAX / IK Multimedia (software instruments, mixing and mastering)
Holiday Bundle / iZotope (mixing and mastering)
Music Production Suite 4 / iZotope (mixing and mastering)
SSL 4000 Collection / Waves (mixing and mastering)
Abbey Road Collection / Waves (mix mastering)
NIGHT / Noble (Ocarina in C Alto)

| | Musicians | |
| --- | --- | --- |
| John Williams | Danny Elfman | Michael Nyman |
| Lloyd Webber | David Wise | Vangelis |
| Vince Guaraldi | Alan Menken | Sun Araw |
| Ennio Morricone | Lin-Manuel Miranda | Quincy Jones |
| Anomalie | | |
| | Singer | |
| --- | --- | --- |
| Michael Jackson | Prince | Stevie Wonder |
| Queen | D'Angelo | Bob Marley |
| Ella Mai | Sia | Nico Favresse and Sean Villanueva |
| Ariana Grande | | |
You Tube
SNS
Agriculture